GULF COAST ENTERPRISES OF FLORIDA
Medical Insurance
Made EaSy
Licensed in Florida
No Compromise on Your
Family's Health
FREE QUOTE
Contact us for a valuable complimentary Rx Card only for state of Florida.
Medicare

"Medicare Made Easy", is our primary objective. As you may know, there are way to many choices and can be very confusing. Our goal is to simplify, educate, guide and enroll you in the right plan initially. Once you have made this important choice it may be difficult to change at a later time.

We offer all major providers such as United Healthcare, United American, Humana, United of Omaha, Devoted & Care Plus Health Plans.

Open enrollment is October 15th – December 7th.

Life

Why Life Insurance you ask!!! Protecting You, Your family & loved ones is a high priority for any family.

We are highly experienced in this area and offer over 100 A+ Rated providers such as Prudential, Mutual of Omaha, Sagicor, North American, Gerber & Protective Life to name a few.

If you need Term, Whole, Hybrid, Universal or Juvenile life, we can guide & educate you depending on your needs now and in the future.

Hospitalization

We represent all marketplace providers for healthcare.gov in multiple states. Many clients can have affordable healthcare for their families with minimal or in some cases no monthly premiums. Give us a call to see if you or your family qualifies for government subsidized affordable healthcare.

Over 30 million Americans now benefit from the Affordable Care Act, the "Marketplace" or healthcare.gov.

Open enrollment is approaching quickly from November 1st – January 15th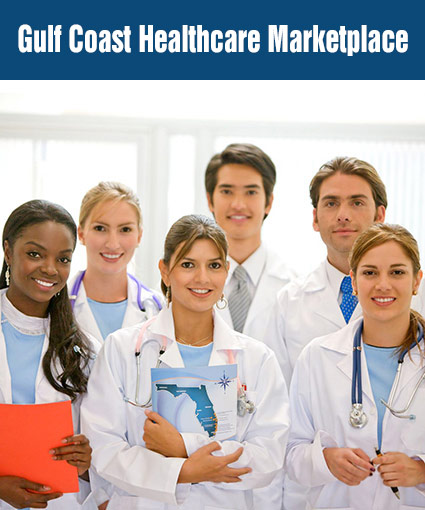 Coverage you and your

family need in Florida
Gulf Coast Healthcare Marketplace is a division of Gulf Coast Enterprises and is located in beautiful Tampa Bay. We are licensed, insured and certified agents for the Affordable Care Act the "Marketplace". We are also approved agents for healthcare.gov "Help On Demand" advisor services. Our team is also proud to be AHIP certified.
Our Mission is to provide you the highest level of integrity, honesty, compassion, while maintaining a superior level of ethics, providing quality products, resources and outstanding customer support.
We offer our client's flexibility and diversity from over 100 A+ provider's.
We look forward to having you as one of our valued clients.
Contact us for a valuable complimentary Rx Card
Our portfolio also includes, Short Term Medical, Accident & Hospitalization Gap Plans, Cancer, Critical Care & Intensive Care.
Jeffrey Weiss